We have started Part B of the Schistosomiasis Vaccine trial Protocol in Kasenyi
By: Jesca Nawatti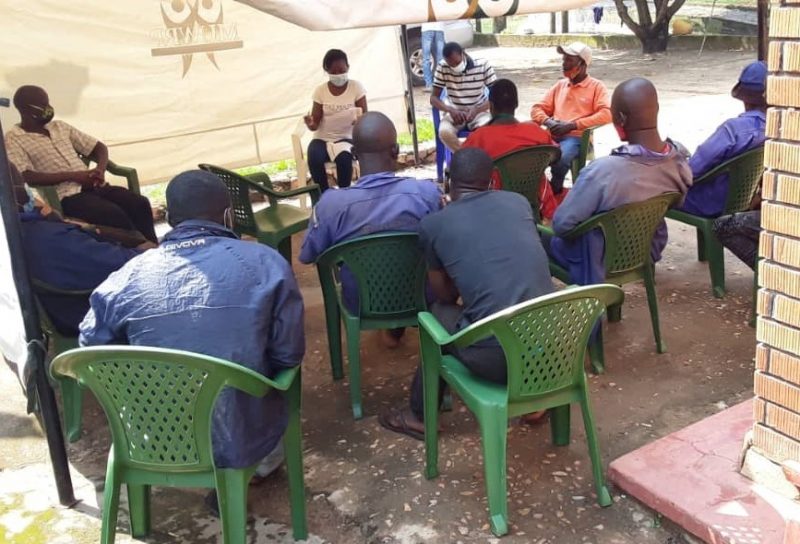 Towards the end of July, 2021 our Clinic Research team kicked off pre-screening activities for Schistosomiasis Part B Protocol, a randomized, controlled, double blind clinical trial assessing the safety, reactogenicity and immunogenicity of a candidate vaccine against intestinal schistosomiasis in healthy adult volunteers living in the S. Mansoni endemic areas.
Part B of Schistosomiasis study is enrolling a total 200 adult (18 to 45 years) males and non-pregnant females with evidence of intestinal Schistosomiasis (S. Mansoni eggs in their stool) for the selected dose of vaccine combination.
Participants for part B of the Schistosomiasis study are being recruited from landing sites that are highly prevalent of Schistosomiasis in and around Kampala and Wakiso districts, with a possibility of recruiting from other areas in Eastern Uganda. The pre-screening activities are currently happening at Kasenyi landing site in Wakiso and will soon start at Ggaba landing site in Kampala.
The implementation of this study would not have been possible without the support of the study sponsors, the management of MUWRP and the community for welcoming and embracing the research activities. We will keep you updated about the progress of this study.