MUWRP at the 2019 World AIDS Day event, Kayunga
By Stephen Mugamba
Makerere University Walter Reed Project (MUWRP) joined the rest of the world to commemorate the 2019 World AIDS Day (WAD). The national event took place at Busaana in Kayunga district where MUWRP is the lead comprehensive HIV prevention and treatment implementing partner. Whereas the World AIDS Day global theme for the year has been "Communities make the difference", Uganda customized the theme to "Engaging Young People to champion the end of new HIV infections". The focus on Young People as an important section of the community, was due to the fact that in Uganda they comprise majority of the population and unfortunately responsible for about 34% of new HIV infections in Uganda annually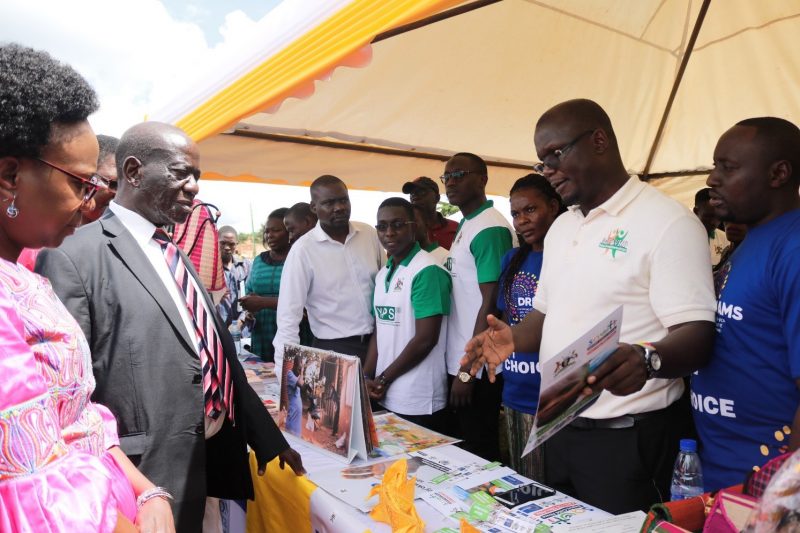 The Chief Guest was His Excellency the Vice President of the Republic of Uganda who appreciated the relentless efforts by the different arms of government and partners in fighting HIV in Uganda. The event was attended by several other high-level dignitaries including; the Ireland Ambassador in Uganda, the Minister of Health Hon. Jane Ruth Achieng, the Minister for presidency Hon. Esther Mbayo, Development Partners in Uganda, Local Government leaders, Religious leaders; Cultural leaders, members from all the Self Coordinating Entities; HIV Implementing Partners, community members and the media. The MUWRP delegation was led by Drs. Hannah Kibuuka the Executive Director and Fred Magala, the PEPFAR Programme Manager.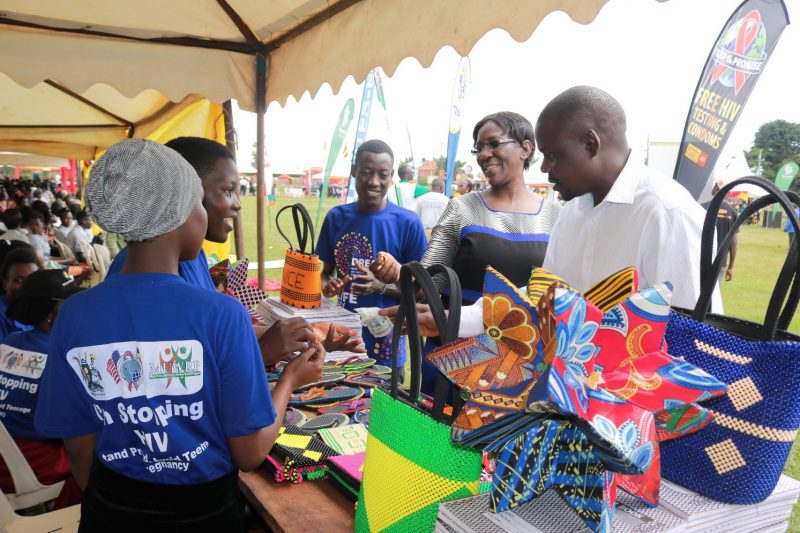 At the commemoration site, MUWRP provided Voluntary Medical Male Circumcision services (VMMC), HTS, condom distribution and same day ART initiation for those newly diagnosed with HIV. MUWRP also had exhibitions at the event, in partnership with its PEPFAR sub-granted CSOs, i.e CCAYEF, GOSHEN and a Village Loans and Savings group (VSLA) known as GEKAGO in Kayunga Subcounty. The World AIDS day commemorations at the district were preceded by targeted HIV Testing services (HTS) focusing on underserved areas, hard- to- reach and high-risk populations like men, fisher folk and sex workers.  MUWRP provided technical guidance to all implementing mechanisms that came to support the HTS process to ensure targeted testing, effective linkage to ART for all identified positives, documented referrals and obtaining tracer information for HIV positives that refused same day initiation to facilitate tracking and counselling for eventual ART initiation."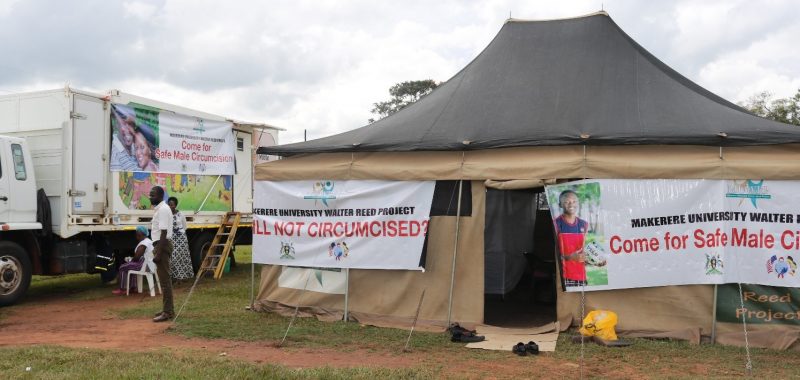 Commemoration of the World AIDS day every year is still relevant to mark the progress in the fight against the HIV. Continuous awareness and knowledge of the new prevention technologies will ensure success in the fast track campaign to eradicate HIV by the year 2030.