Visit Japanese National Institute of Infectious Diseases
Visit from the Japanese National Institute of Infectious Diseases
By Jesca Nawatti 
On Wednesday 18th January 2023, Makerere University Walter Reed Project (MUWRP) hosted a delegation from the Embassy of Japan in Uganda. The visiting team included staff from the Japanese Embassy in Uganda and officials from the Japanese National Institute of Infectious Diseases Institute (NIID)
The team was welcomed by Dr. Hannah Kibuuka, the Executive Director and the MUWRP Heads of Department (HODs). Dr. Kibuuka, made a presentation focusing on the 4 main programs of the Institution including; Research, PEPFAR – HIV Prevention Care and Treatment, the EIDP, and the JMEDICC programmes.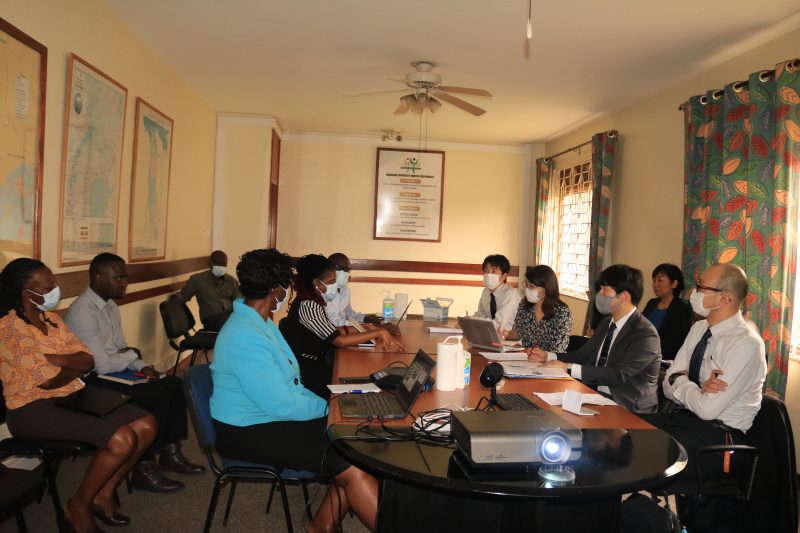 Dr. Tomoe Shimada, Chief, Division for Epidemic Intelligence Training and Practice, Center for Field Epidemic Intelligence, Research and Professional Development (CFEIR), National Institute of Infectious Diseases (NIID) on behalf of the visiting delegation, appreciated the contribution of MUWRP to improve the health of the communities in Uganda and also leading the research and programming aimed at ensuring Global Security.
The meeting reflected on MUWRP's experience in outbreak response of high-consequence pathogens such as the Ebola and Marburg viruses and discussed areas of possible collaborations.