The TSS team carrying out routine maintenance of the IT infrastructure in Fort Portal
By Stephen Mugamba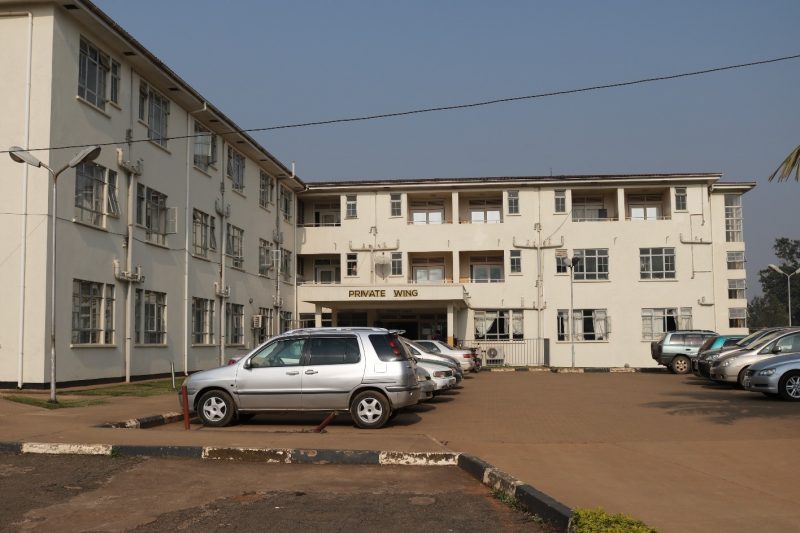 The world of clinical care is currently undergoing a rapid wave of technological advancement, especially to address the challenges of providing clinical care during epidemics and management of highly infectious diseases. This wave of technological advancement has applications during the conduct of clinical trials in outbreak settings.
For the past 5 years Makerere University Walter Reed Project (MUWRP) has been implementing the Joint Mobile Emerging Disease Intervention Clinical Capability (JMEDICC) program with an aim of establishing clinical research capabilities for clinical trials during filovirus (Ebola/Marburg) outbreaks.

Understanding how technological innovations improve the efficiency and productivity of clinical research, MUWRP has prioritized the use of novel technologies to increase patient engagement and reduce the risk associated with frequent patient-doctor contact, especially during the management of highly contagious diseases.
As part of these efforts MUWRP's Technology Support Services (TSS) Department has set up a patient monitoring system for the JMEDICC infrastructure at Fort Portal Regional Referral Hospital. The system involves using traditional electronic Patient Monitors to track patients' vitals signs including heart rate, body temperature, respiration, blood pressure and, oxygen saturation and send them to a centralized console monitored by medical personnel.

Additionally, TSS is planning to implement the Biosensor project which utilizes wireless patches which beam real time data to a cloud-based console that is accessed by clinicians in remote locations. This highly mobile technology allows placement at any of the beds, rooms or wards currently covered by the secure Wide Area Network at FPRRH.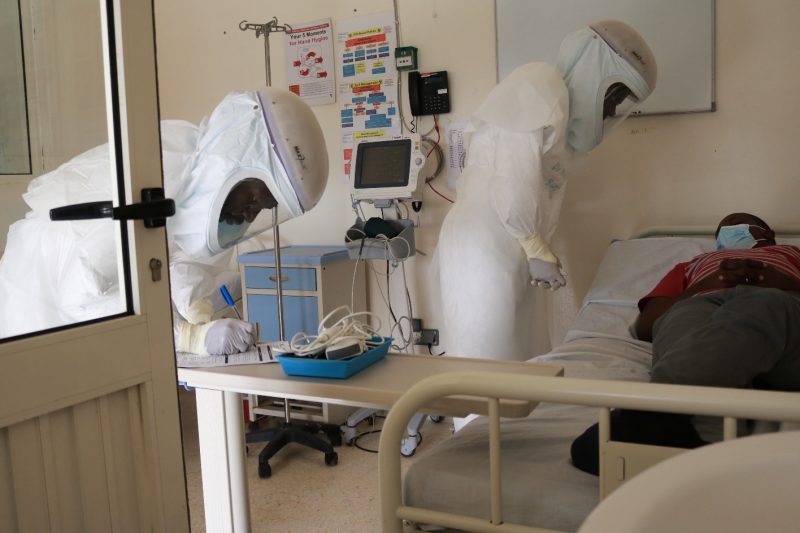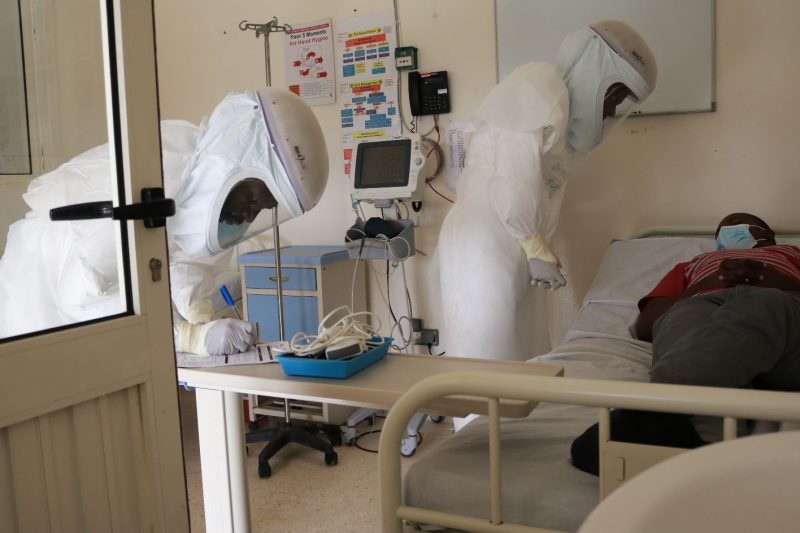 This new technology will improve the conduct of JMEDICC studies by lessening the difficulty experienced by the clinicians while monitoring and recording patients' vital conditions at the hospital wards, as well as enabling real time capture of patients' vitals without having to be physically present at their bedside in the isolation wards, particularly for highly contagious diseases such as Ebola virus disease. This technology adds to the already existing novel use of high-resolution Closed-Circuit TV for patient and safety monitoring as well as the digital telephony (VoIP) for communication between patient rooms and the rest of the facility.